Searching for an anti wrinkle treatment to reverse the signs of aging? With anti wrinkle injections, one can fulfil the dream of..
Our skin is subjected to various forces as we age like harsh weather, sun, and poor lifestyle. Some people are born with smooth and clear skin,…
Thread Lift Treatment in Delhi
Skin aging is a natural process that everyone sooner or later would experience. A drooping face and neck are common..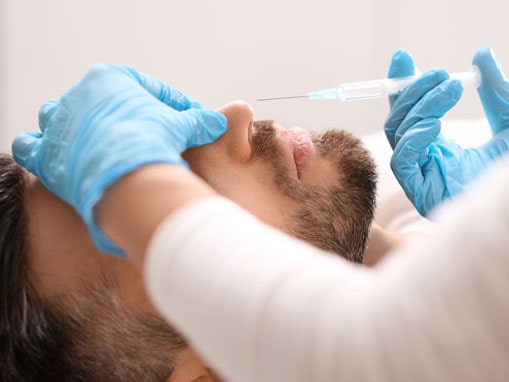 Non Surgical Rhinoplasty in Delhi
Thinking of a nose job without going under the knife? Liquid rhinoplasty can help one get the desired results!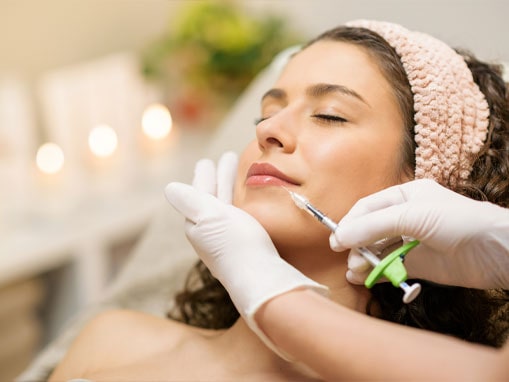 Lip Augmentation Treatment in Delhi, Pitampura, Rohini
Do you wish to get fuller and natural-looking lips? Get plump lips with dermal fillers treatment offered at Rakshaa Skin Clinic.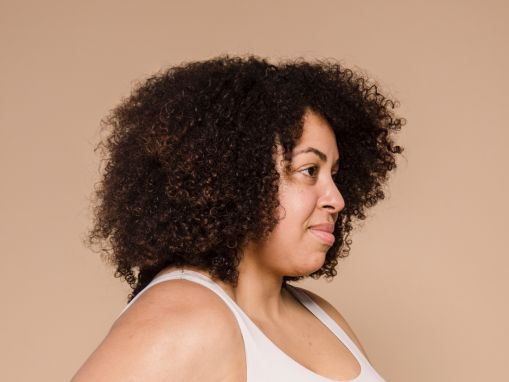 Double Chin Reduction in Delhi
Are you in search of a less invasive way to get a sharp and chiseled jawline? Visit Rakshaa Skin Clinic to get the desired..
Jawline Enhancement in Delhi
Struggling to get the ultimate jawline of your dreams? Visit Rakshaa Skin Clinic to get the desired look with advanced non-surgical treatments.
Under Eye Hollowness Treatment in Delhi
Dark under eye circles, hollowness or puffy under eyes often make a person look older and fatigued. Sometimes, enough..
Hand Rejuvenation Treatment in Delhi
Don't let your hands present your age. Restore and replenish the youthful look of hands with non-surgical dermal fillers!
Neck Lift Treatment in Delhi
Want a beautiful, younger-looking, elegant neck without going under the knife? Visit Rakshaa Skin Clinic to avail the benefits..