Eczema Treatment in Delhi
Eczema is a form of dermatitis, which is known as inflammation of the upper layers of the skin.
Dry Skin Treatment In Delhi
Dry skin suffer from impaired barrier strength that causes trans-epidermal water loss, and as a result soaps, solvents and harsh…
Urticaria Treatment in Delhi
Urticaria or hives are characterized by wheals all over the body. These hives are red coloured raised skin lesions that…
Psoriasis Treatment in Delhi
Psoriasis is an autoimmune condition of the skin that has a genetic predisposition. The classical sites..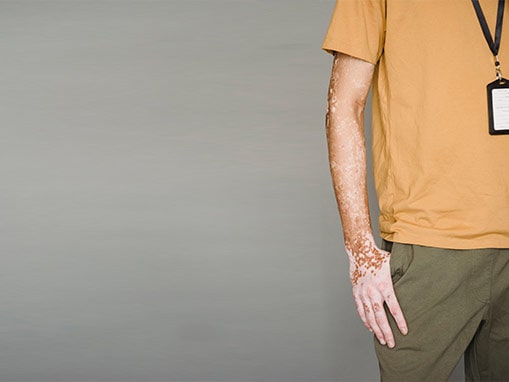 Vitiligo Treatment in Delhi
Vitiligo is a common disorder of skin pigmentation, affecting between 0.5 – 1 percent of the population worldwide.