Mesotherapy Treatment in Delhi
Mesotherapy is commonly used to brighten and tighten the skin, in which micronutrients are directly injected into the skin for better…
Chemical Peel Treatment in Delhi
Chemical Peel Treatment in Delhi involves applying a peeling agent to the skin…
Yuskin Treatment in Delhi
YuSkin is an Advanced Growth Factor Concentrate-based treatment for skincare and has shown impressive results in bringing…
Dull skin, dry skin, lack of luster, dehydrated skin, open pores, bothering you? Or do you just want to boost your skin radiance?
Instant Magic Glow Facial
When there is uncontrolled and localized overproduction of melanin, it will lead to dark and blotchy uneven skin and conditions…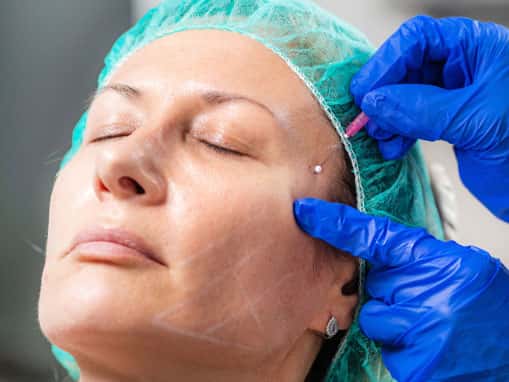 Vampire Facelift In Delhi
Vampire Facelift or Vampire Facial is an effective solution for anti-aging & facial rejuvenation.
Carbon Peel Facial in Pitampura, Delhi
Carbon Peel Facial is a revolutionary laser treatment that is completely painless with minimal-to-zero downtime,..