Every individual desires beautiful skin. But, skin problems have now become a part of everyday life as there isn't enough time to follow a proper skincare routine.
Workplace stress, multitasking, and increased pollution take a toll on the skin. As we grow older, we begin to notice the appearance of dark spots and other types of pigmentation. Tan lines and blemishes are also common among women in their late twenties. Women also experience severe acne and melasma after pregnancy. There are a variety of products in the market that claim to help enhance skin tone, but only a few of them actually work. Is there a way to fix this?
Yes! At Rakshaa Skin Clinic, one can get all skin pigmentation problems resolved with the best Laser toning in Delhi. Before we discuss more of its benefits, let us understand what laser toning is. 
Laser toning in Delhi is a skincare procedure that uses gentle laser light to target the deepest dermis layer of the skin, allowing it to rejuvenate. This allows collagen to be produced without causing damage to the skin's epidermal layer. This tightens sagging skin while simultaneously controlling melanin production, resulting in a more even skin tone. There is a tingling sensation during the treatment, but it is not painful. It helps to correct uneven skin tone, skin tanning, pigmented spots, gives radiance to the skin, and helps in skin rejuvenation. 
What to expect after the laser toning procedure?
Immediate brightening of the skin.
Skin tone improvement.
With multiple sittings open pores, skin texture, and skin laxity also improve.
If performed with the right technology by a qualified dermatologist, laser toning is an effective, painless, and safe treatment for the skin.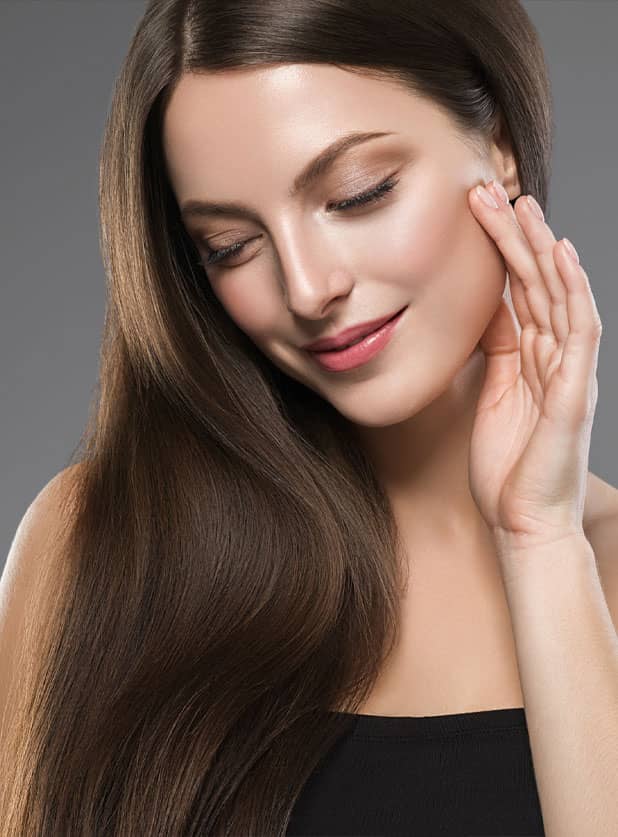 Doesn't take much time
Laser toning is quick and easy treatment, so it won't interfere with an individual's hectic schedule. Immediately after the treatment, one can continue with day-to-day activities. The face may be swollen or red, but this will go away in a few hours.
Regeneration of skin
The deepest dermis layer is targeted by laser toning. It promotes the formation of collagen, which enhances skin elasticity. This helps to decrease the signs of aging and brings the skin's natural radiance back.
Prevents wrinkles
Say goodbye to fine lines and wrinkles with the best laser toning in Delhi at Rakshaa Skin Clinic. 
Say bye to uneven skin tone
The use of laser toning helps in balancing out the uneven skin tone. The skin appears polished. 
Freckles are removed
These tiny pigmentation spots are really frustrating. However, laser toning can now be used to remove them. Freckles on the face are visibly reduced by laser toning. 
Spotless skin
A variety of factors might result in dark spots. Sun exposure causes dark patches more than melanin or a skin condition. The darkened areas can be effectively addressed with laser toning. It offers a clear and radiant complexion.
During the laser toning procedure
Firstly, the dermatologist will cleanse and mark the affected skin and if the patient desires, a topical numbing cream will be applied for around 25-30 minutes. Although it is not at all a painful procedure, for the comfort of the patient, numbing cream is used as some might feel a sensation. The laser machine is adjusted to the setting depending upon the severity of the problem and the area treated. The whole procedure takes only a few minutes. The complete duration can vary according to the area to be treated. In case any redness is seen, sunscreen along with some ointments are used to reduce the same. 
Quick treatment without any downtime
Laser toning is a non-invasive, quick, and very effective treatment that does not have any downtime. One can immediately return to their daily activities. Only minor side effects like some redness or a tingling sensation may be there but these usually subside within a couple of hours.
Skin concerns that can be treated by laser toning.
Melasma
Post-inflammatory hyperpigmentation.
Age spots.
Freckles.
Redness.
Dark Circles.
Sun Spots.
Fine lines.
Precautions to be taken while getting laser toning
Before laser toning
Any individual planning for laser toning must keep in mind that there is no specific pre-treatment. However, try to avoid sun rays as much as possible. This can be followed for two weeks prior to the procedure. Also, remember to undergo a patch test before having this procedure.
After laser toning
Avoid sun exposure even after this procedure as the skin may be sensitive. So, every two hours, apply a broad-spectrum sunscreen to the treated areas. Otherwise, it could lead to hyperpigmentation. Also, avoid using any strong scrubs or soaps on the area to be treated and avoid rubbing it.