MD, Consultant Dermatologist, Specialist in Hair, Skin,
Laser and Aesthetic Dermatology
BEST DERMATOLOGIST IN
DELHI (PITAMPURA, ROHINI)
Rakshaa Skin Clinic was the fulfillment of the vision and persistent efforts over 10 years of its founder – Dr. Rakesh Jangra, best dermatologist in Delhi. While pursuing his MD in Skin & VD, he developed a deep interest in Aesthetic Dermatology. He was fascinated by how powerful Aesthetic Dermatology was as if rightly done it could bring in such a huge difference to someone's life. Being confident about one's appearance could play a huge role in transforming a person's personal & professional life.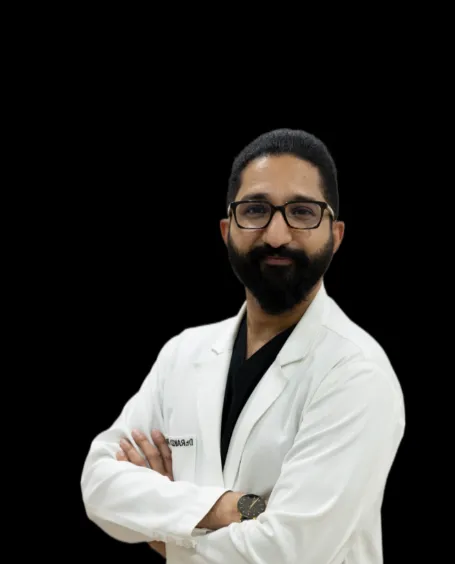 KNOW MORE ABOUT DR. RAKESH JANGRA
The smile on a patient's face, when the procedure ends successfully and brings them closer to their aspirations, is truly heartening.
But one of the biggest challenges in bringing about this transformation was the rampant malpractices being done in the name of cosmetology and dermatology. Unqualified practioners in 'cosmetic clinics' mushrooming in urban cities were fleecing innocent patients, robbing them of not just their money, but stealing their dreams as well.
With RakShaa Skin Clinic, Dr. Rakesh, best Skin Specialist in Delhi (Pitampura, Rohini) wants to transform this landscape for the better.
His humbleness, patient-care, post-treatment follow ups are some of the aspects which make Dr. Rakesh Jangra the best skin doctor. He keeps making an attempt to help people deal with various sorts of skin issues and bring back the lost confidence in their lives.
Dr. Rakesh Jangra makes it a point that his patients get the desired combination of treatments. The combination of the skin treatments he suggests increases the lost confidence of the individual and the patient finds the treatment worthy enough.
So if one is looking for a best Skin Specialist in Delhi (Pitampura, Rohini), then consult Dr. Rakesh Jangra, one and the only best dermatologist who is offering services at RakShaa Skin Clinic.
Dr. Rakesh Jangra feels fortunate to be able to have a platform for patients where they can be provided access to state-of-the-art technology for advanced treatment at affordable prices.
Despite being fairly young, he has a huge repertoire of experience, having successfully done 5000+ laser-assisted procedures for skin & hair and 2000+ hair procedures such as hair transplant, hair restoration, etc.
His areas of interest include laser treatments, face-lift, aesthetic procedures, hair transplant using advanced techniques. GFC treatments for skin & hair is an upcoming treatment technique that has caught his attention because of its effectiveness.
In a career spanning over 10 years, Dr. Rakesh, also known as the best Skin Specialist in Delhi (Pitampura, Rohini) has got the opportunity to work on the entire spectrum of treatments in hair, skin, and facial aesthetics.
Founder Member – Aesthetic Dermatology & Dermato-surgery Society of Rajasthan (ADDS), 2017.
He has conducted over 5000 laser-assisted procedures for skin & hair such as laser hair removal, acne scar removal, skin rejuvenation, facials & peels, etc.
Over 2000 hair procedures such as hair transplant, hair restoration, hair fall treatment, etc.
More than 1000 anti-aging treatment procedures which include anti-wrinkle injection, fillers, thread lifts, HIFU facelift procedures, etc.
Associated as Consulting Dermatologist with several renowned clinics in Delhi.
Worked for over 2 years as a Resident Doctor at prestigious Government Hospitals in Delhi like Dr. Baba Saheb Ambedkar Medical College & Hospital; Hindu Rao Medical College & Hospital & Bhagwan Mahavir Hospital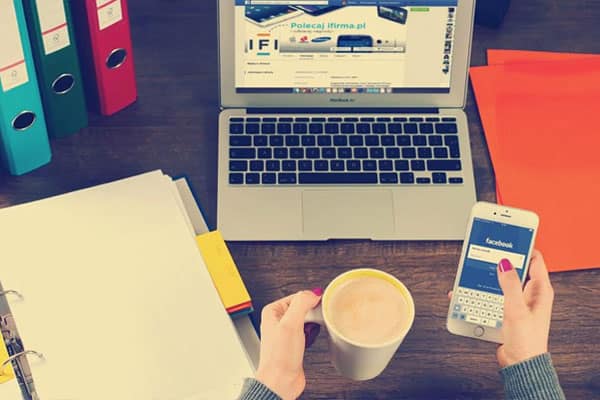 Offering the Elementor image box with button. We are offering image box carousel elementor
Do you know how to add image box in WordPress website with elementary. Download Elementskit.
Hair is an important part of our body and personality. But unfortunately, nowadays a lot of people are facing troubles related to scalp and hair health. Dandruff, hair fall, hair loss, and baldness are such problems that affect most of the population. A dermatologist can suggest the right treatments after a one-on-one evaluation to reverse all these problems.
SKIN RESURFACING & TEXTURE IMPROVEMENT
A smooth skin texture is desired by all. But, everyone is not blessed to have it. Skin problems like acne, acne scars can affect the smoothness of the skin. At RakShaa Skin Clinic, we have the most advanced treatments like fractional CO2 laser, RF microneedling, chemical peeling, etc. that help one achieve the desired skin texture by eliminating skin irregularities.
Achieve a youthful glow and brighter skin tone with advanced skin treatments offered at Rakshaa Skin Clinic. Whether it is a skin disease or cosmetic concerns the dermatologist provides individualized treatment plans based on the required investigations and diagnosis. Chemical peels, lasers, fillers, and many other face rejuvenation treatments are available. Consult Dr. Rakesh Jangra, best skin doctor in Delhi to get rid of skin issues
Don't let your neck reflect the signs of aging. Main concerns for which people seek treatment are neck wrinkles (horizontal & vertical) and sagging skin. With advanced cosmetic treatments offered by the best skin doctors including thread lift, lasers, fillers, anti-wrinkle injections one can reverse the signs of aging on the neck.
Make your nose look defined and well-shaped with liquid rhinoplasty treatment. The treatment is performed using dermal fillers and offers instant results. The experts at Rakshaa Skin Clinic provide this treatment in an artistic and personalized manner resulting in a slimmer and more symmetrical nose that complements overall facial aesthetics.
The eye area is the most delicate area of the face and also one of the first to show the signs of aging. There are several non-surgical cosmetic treatments available to rejuvenate the skin around the eyes. Under-eye bags, dark circles, and nasolabial folds can occur as a result of stress and aging. With advanced dermatological procedures offered at Rakshaa Skin Clinic, one can achieve more rejuvenated, alert, and youthful look.
Looking aged due to droopy brows? Drooping of the eyebrows is common with age. This further makes the eyes and the face appear dull and tired. Non-surgical procedures for skin tightening and lifting the eyebrows include anti-wrinkle injection and radiofrequency treatment. Lifted eyebrows make the face look youthful.
Fuller cheeks are a sign of youthfulness. The cheeks tend to be one of the most problematic parts when it comes to the aging process. Loss of volume and sagging of cheeks is a matter of concern for many. Dermal fillers can add the desired volume and plump up the cheeks giving fullness and ideal definition to the overall facial structure.
Lip fillers are a rage world over. Voluminous and well defined lips are desired not only by women but men as well. Plump up your lips with lip augmentation treatment using dermal fillers at Rakshaa Skin Clinic. With fillers you can achieve a pronounced cupid's bow, well-defined vermillion border, fullness in the center, and improved symmetry between the left and the right sides.
Ever noticed why celebrities have perfect-looking skin & hair and how they manage to look young even in their 50s? Even after dealing with sun damage due to their daily lifestyle and outdoor shoot, they make sure that their skin looks the best. The secret behind this is their visit to a dermatologist regularly to enhance their skin and hair health. They make sure to maintain a good skincare routine and a healthy lifestyle by following the tips shared by their dermatologist. Celebrities simply use the tools that are available to everyone. They often see their dermatologist on a regular basis to determine which treatments, procedures, and products are best for them. Anti-wrinkle injections, medifacial, mesotherapy, P-R-P. Carbon laser peel, microneedling, chemical peels, laser skin resurfacing, fillers, and IPL/photo facial are some of the procedures they usually undergo (as recommended by their dermatologist) to maintain their skin health. Dr. Rakesh Jangra is an expert dermatologist in Delhi (Pitampura, Rohini), and has performed 5000+ skin procedures and has helped many men and women to achieve the healthy skin and hair health they desired for!
A doctor or medical professional who specializes in skin, hair, and nail care is called a dermatologist. There are approximately 3,000+ medical conditions that can be treated by a dermatologist. Eczema, hair loss, pigmentation, skin tags, STDs skin infection, vitiligo, alopecia, hair fall, scabies, urticaria, acne scar, chickenpox, nail problems, skin cancer, and acne are some of those conditions treated by a dermatologist. A dermatologist can also check for signs and symptoms of major underlying conditions and provide a treatment plan accordingly that helps one to achieve safe outcomes. They may be able to detect symptoms that indicate an inside problem, such as problems with the stomach, kidneys, ovaries (PCOS), or thyroid, by looking at the skin and conducting several diagnostics tests. If one is experiencing any dermatological concerns they can consult Dr. Rakesh Jangra at Rakshaa Skin Clinic. Dr. Rakesh Jangra specializes in treating general and cosmetic conditions which affect the skin, hair, and nail. Visiting a dermatologist regularly might help the patient to avoid more serious problems like skin cancer at the initial stages. If you're having problems with your skin, a dermatologist can help you get the treatment you need. Consult Dr. Rakesh Jangra, the best skin specialist in Delhi (Pitampura, Rohini) for more information.
Dr. Rakesh Jangra is the most popular and visited a dermatologist in Delhi and people of all ages visit him to avail the benefits of cosmetic and as well general skincare treatments. He offers world-class treatment and uses the best technology for treating concerns of the skin types. Dr. Rakesh Jangra, helps his patients achieve the best possible results, whether specific treatment for a medical skin condition is needed or simply if the patient wants to look the best. Dr. Rakesh Jangra makes patients aware of the condition and provides treatment options that are customized according to the skin type of the patient. He has extensive experience in treating patients with a variety of skin problems and offers advanced dermatological treatments for acne, open pores, autoimmune skin problems, pigmentation, skin tags, moles, acne scar, double chin, aging skin issues, warts, dry skin, vitiligo, and other skin conditions. Consult the best skin specialist in Delhi (Pitampura, Rohini), Dr. Rakesh Jangra at Rakshaa Skin Clinic to get rid of any skin concerns.